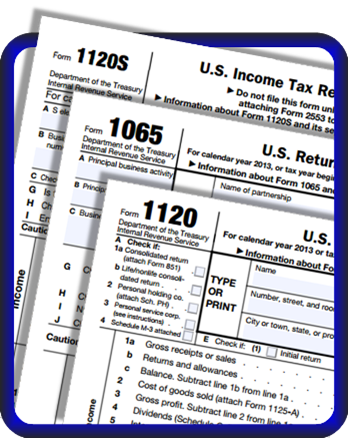 Assisting Business Owners
StrataTax only provides services to business owners who operate as a corporation, partnership, or limited liability company (LLC). A landlord is not considered a business owner.
We primarily assist companies in the following industries:
Affiliate Marketing
Animal Services
Architecture
Business Services
Computer and Information Systems
Consulting
Dentistry
Engineering
Healthcare
Internet Advertising
Medical Care (Physicians)
Optometry
Psychiatry
Software
Veterinary
Experience the StrataTax Difference
StrataTax stands apart from other firms due to our unique blend of consulting and tax services for business owners, including:
Business Consulting
StrataTax proactively develops strategies that can deliver real value and results to your business. With your goals in mind, we think beyond the present and anticipate the potential consequences of a strategy.
Our consultants examine your business's managerial, financial, and operational structure, and provide strategies that enhance growth and profitability.
Tax Planning
We educate business owners on tax savings strategies throughout major events, such as growing, selling, or closing down a business.
Whereas filing a tax return, also known as tax compliance, is related to past or closed transactions, tax planning primarily deals with future or open transactions. You have a greater opportunity to take advantage of effective tax savings strategies before transactions are finalized.
Audit Representation
The federal and state governments have highly trained auditors to examine tax positions you took on your income tax return.
As your tax advocate, StrataTax can communicate with the Internal Revenue Service (IRS) or state income tax agency on your behalf to clarify matters and negotiate favorable solutions.
Our Story
We recognized the need for small business owners to have access to proactive consulting and tax services. StrataTax was founded in 2011 to provide confidence and peace of mind to small business owners by guiding them through the maze of government regulations and business complexities.
StrataTax has built a team of experts who are knowledgeable of the complicated tax laws and have successfully guided small business owners toward their financial and strategic goals. Whether your goal is to reach financial freedom, grow your existing company, or exit your business, StrataTax will be your partner.
Our Mission
Our Mission is to empower our clients to reach their financial and strategic goals by providing them the support they need with tax and small business consulting services.
Mailing Address Only:
5694 Mission Center Road, #215
San Diego, CA 92108-4312
(858) 225-7720